Sydney Craft Week saw COMMUNE curate and host five workshops over five days. From learning the playfully named "loopdie loop" weaving technique from Staple and Seed's Bronte Wright, to watching Mukumono's lead ceramicist Ion Fukazawa demonstrate the hypnotising Japanese technique of spiral wedging, it was a fantastic week of getting our hands dirty and our creativity flowing.
We were lucky enough to have our Basics of Weaving class taught by Bronte Wright, whose venture Staple and Seed produces beautiful experimental work in textiles, art and weaving. Students were given a beginners frame loom and a range of enticingly coloured, locally sourced cottons, wools and up-cycled saris to play with as they were walked through basic weaving techniques. Each person's choice of colour, form and technique produced such varied results and there were lots of smiles as we took our group photos.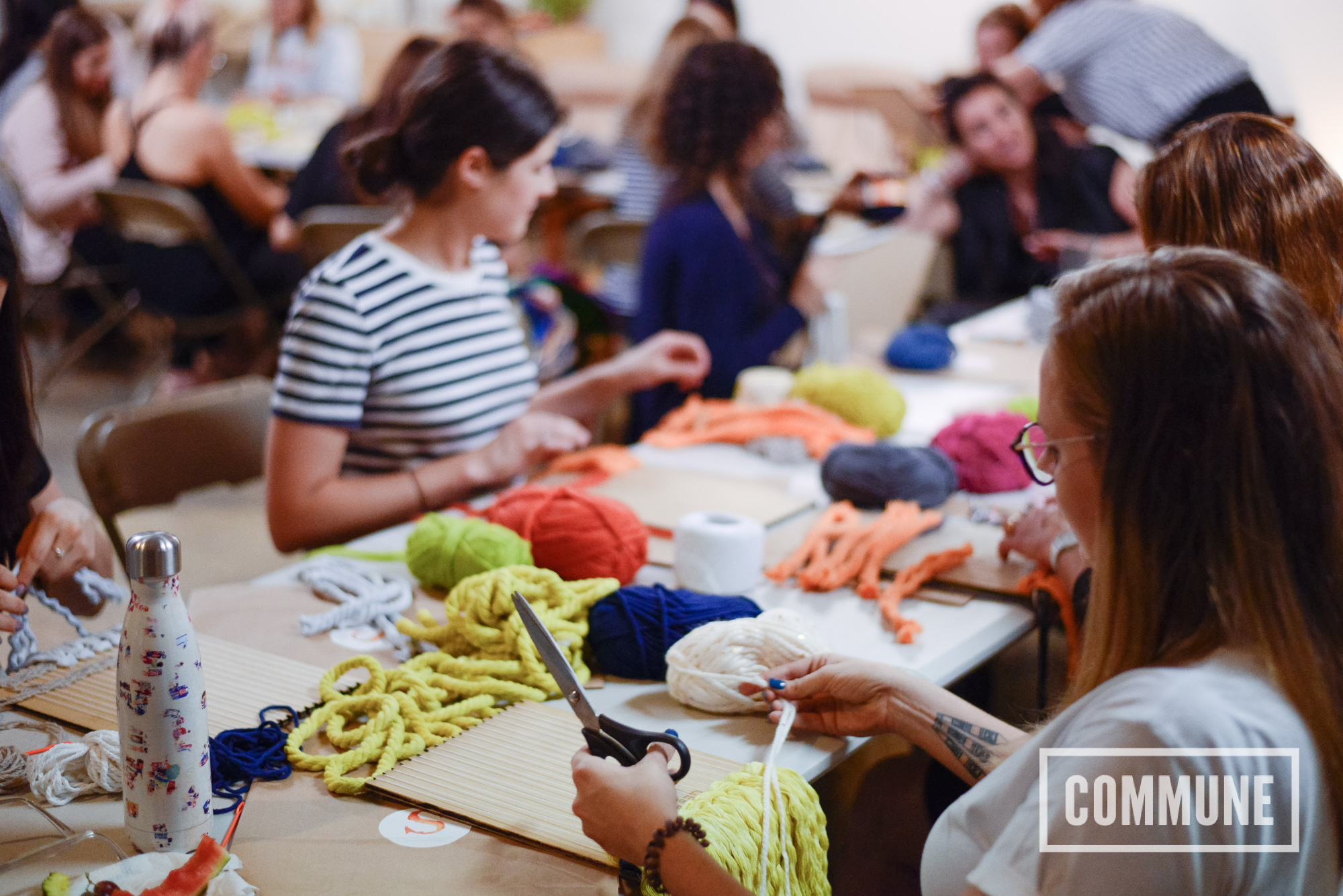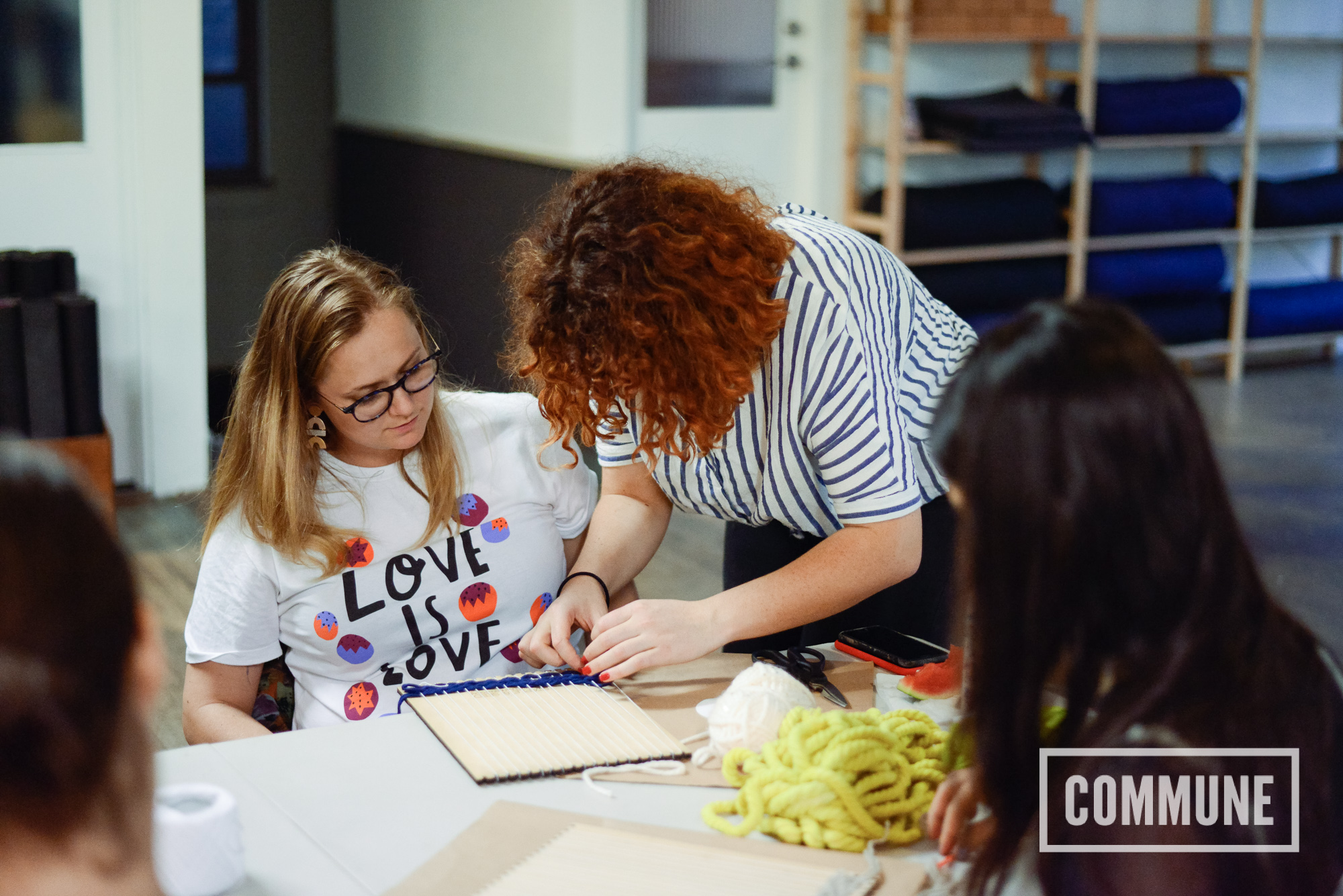 Not only did attendees of Wednesday's concrete planter workshop make their own pots from scratch, they also learned all the tricks to painting and decorating and planting a healthy succulent to complete the package. Hilary Woodfine of Tiny Paradise helped with all the masking tape blunders and concrete splatters to make sure everyone had a gorgeous new collection to take home with them.
Likely our messiest workshop for Sydney Craft Week, our class on natural dyeing saw students smashing everything from blackberries to daisies on their once-white silk scarves. Once finished, their pieces were steamed and boiled, as Joanne Broedelow of Inside Jo.B guided students on what to look for when foraging in your backyard (or your neighbour's….) to produce unique and sustainable pieces.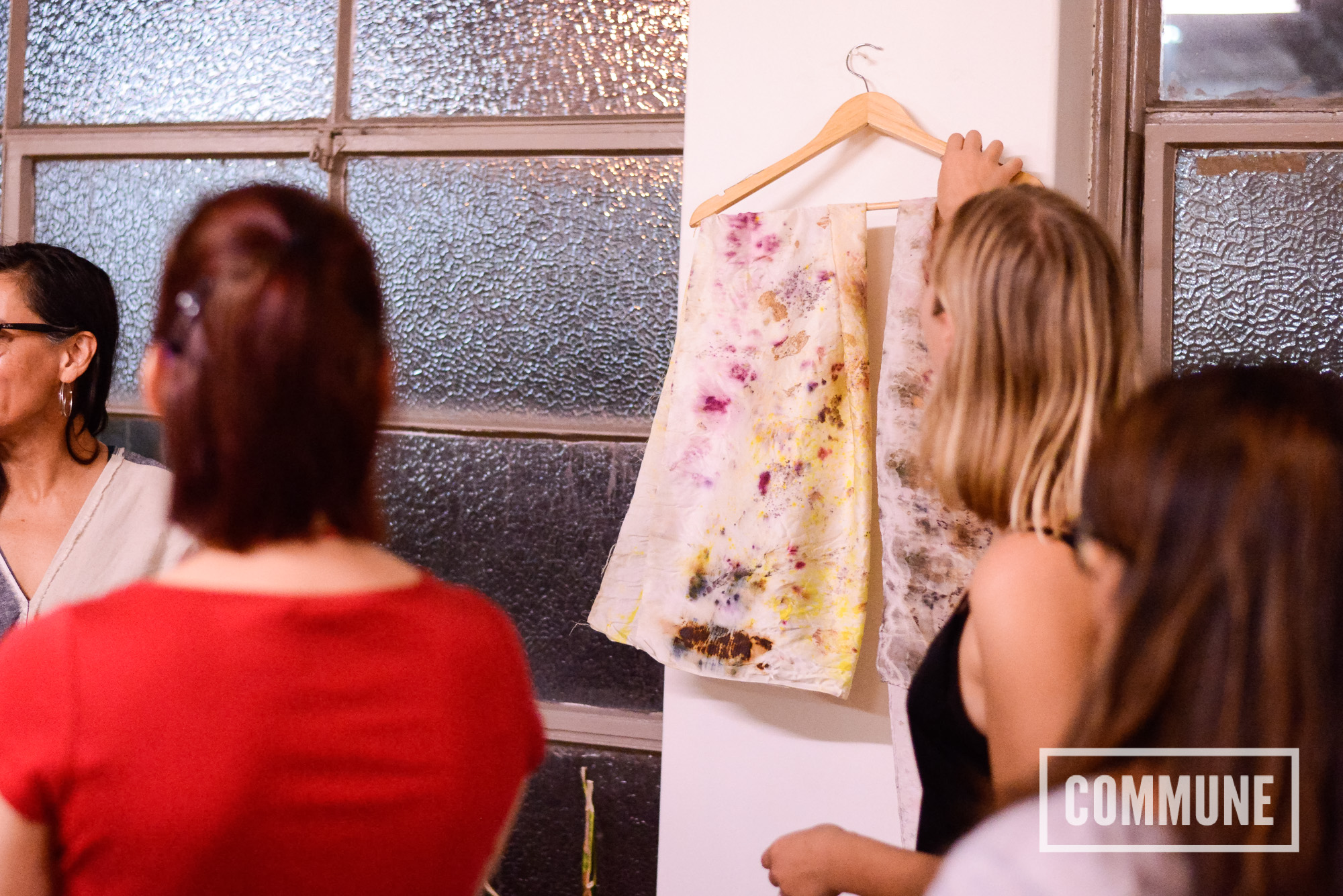 As Jeff McCann sky rockets into festivals and amazing creative projects, we are super lucky to have him share his talents with us, encouraging use of recyclable materials and a DIY attitude through cardboard construction. In this jewellery making class, students were given a selection of cardboard pieces to choose from, shown cardboard cutting and water-proofing techniques, given an inspiration board and told to go forth! We saw a lot of earrings and a few brooches, all creating structural and scupltural masterpieces.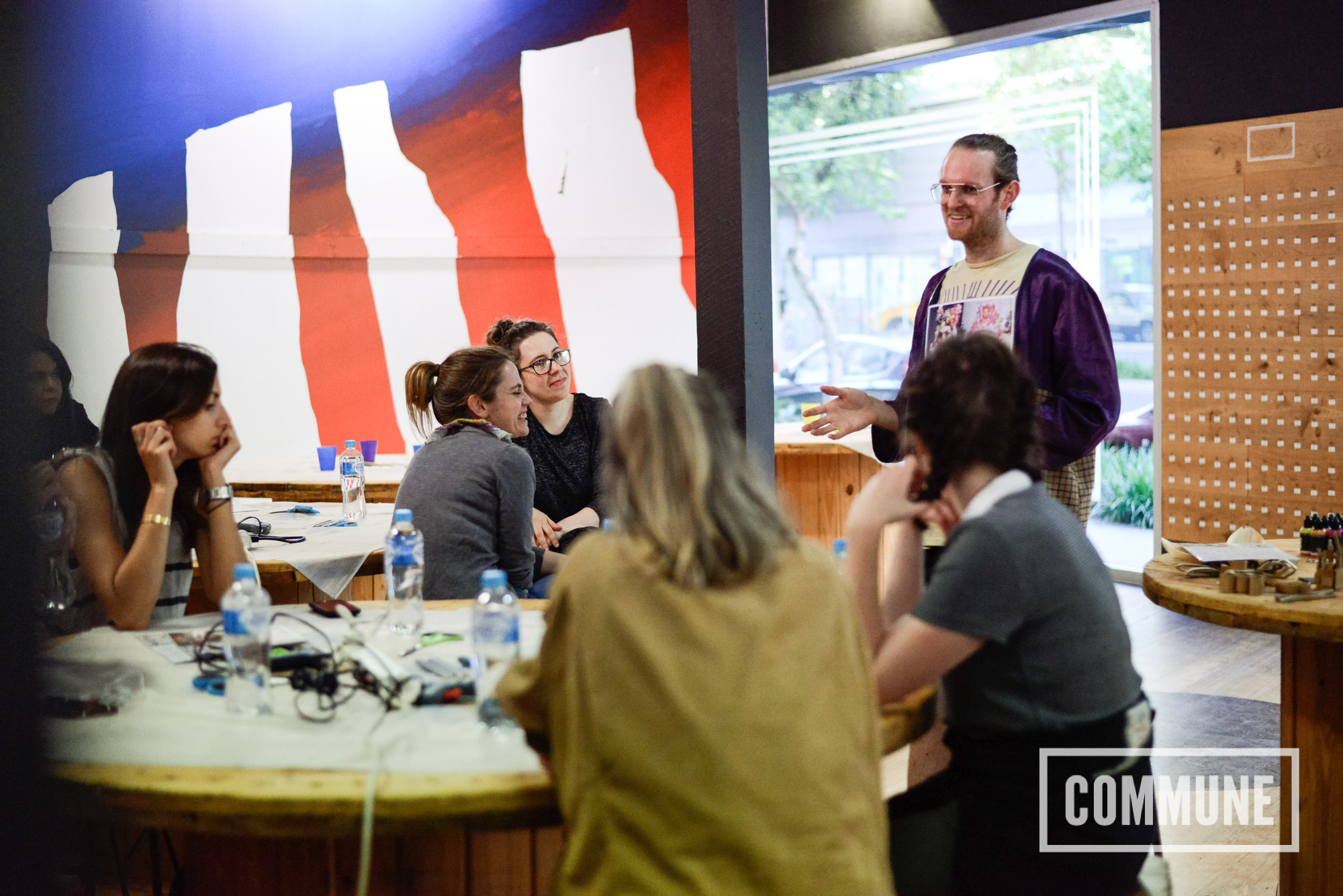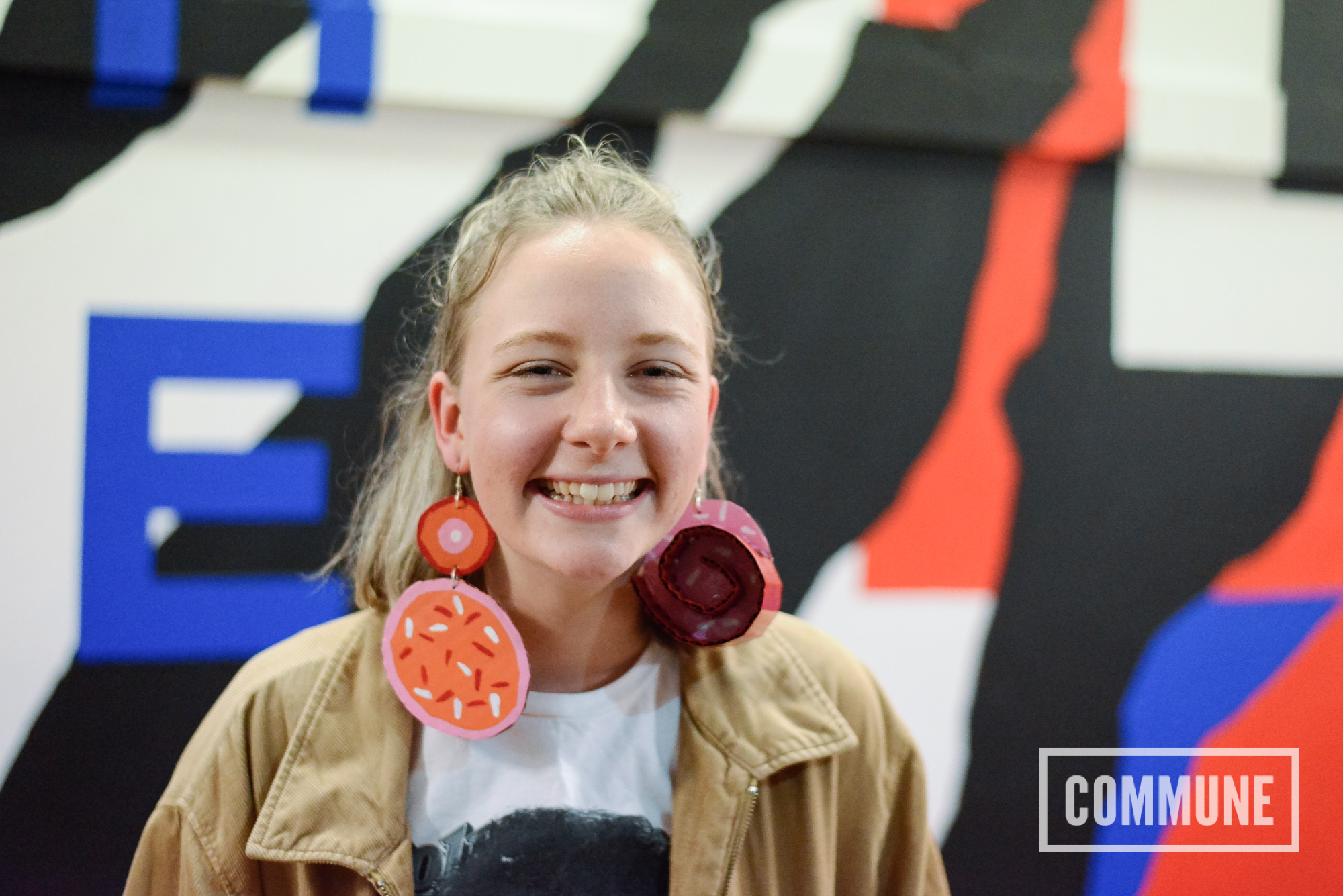 Our last workshop was the highly informative demonstration and hands on experimentation lead by Japanese ceramicist Ion Fukazawa. Coffees in hand, we spent Saturday morning wedging and slab building, learning to slice clay without using a slab roller in a highly effective way. Molds were made using cheap plastic bowls as students were told they'd find a whole new meaning to shopping at K-mart. We're fairly confident all the students will have their own lines, mass producing their handmade wares in no time.